Community Church Outreach Services
Counseling
Community Church offers pastoral counseling for those in need. Including, but not limited to premarital and marriage counseling, substance abuse and recovery counseling, grief counseling, and counseling for youth and young adults.
Compassion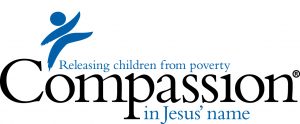 Jesus is the core of our ministry and his life and teachings shape our programs, reflect the spiritual commitments of our staff, and guide how we love people, respect communities and cooperate with nations.
Operation Christmas Child
Operation Christmas Child is a project of Samaritan's Purse, an international Christian relief and evangelism organization headed by Franklin Graham. The mission of Operation Christmas Child is to demonstrate God's love in a tangible way to children in need around the world, and together with the local church worldwide, to share the Good News of Jesus Christ. Since 1993 Operation Christmas Child has collected and delivered more than 168 million shoeboxes to children in over 160 countries and territories. For many of these children, the gift‑filled shoebox is the first gift they have ever received.
Local Outreach Programs
Legacy Family Ministries
 The mission of Legacy Family Ministries is to heal, restore, and strengthen vulnerable children, young adults, and families in the Gunnison Valley through the enabling and transforming power of Jesus Christ.  
MOPS
MOPS encourages and equips moms of young children to realize their potential as mothers, women, and leaders in their relationship with Jesus and in partnership with the local church.
Project Hope of the Gunnison Valley
The mission of Project Hope of Gunnison Valley is to support, educate and provide confidential advocacy to individuals affected by domestic violence, sexual assault, and/or human trafficking.
Gunnison Valley Mentors
Our Mission is to promote the healthy growth of young people through one-to-one mentoring relationships and enrichment opportunities.
Six Points Evaluation and Training
The purpose of Six Points Evaluation and Training is to provide advocacy, assistance, community, education, integration, and training to the people we serve in Gunnison and Hinsdale Counties of Colorado to enhance their well-being, personal dignity, independence, and vocational opportunities.
Gunnison Country Food Pantry
Gunnison Country Food Pantry serves those in need by providing food assistance in a kind, confidential and supportive environment.